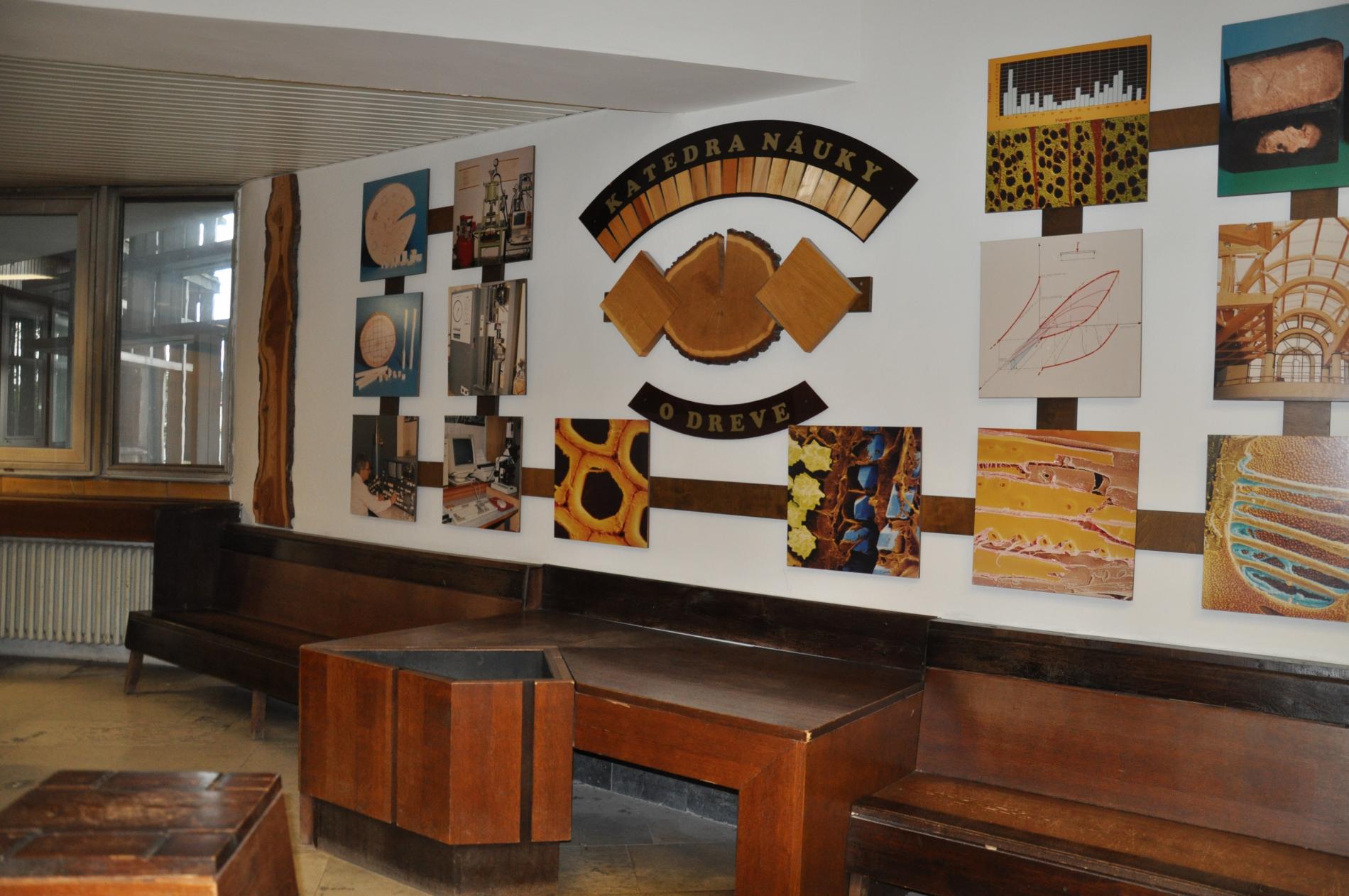 The Department of Wood Science provides education in the areas of wood structure, physical and mechanical properties of wood and wood products. The Department guarantees education of Wood Science in 7 undergraduate and graduate study programmes. Moreover, it provides educations of new researches in PhD graduate study programme "Wood Structure and Properties". Study subjects of the department of Wood Science presuppose a good knowledge of Biology, Physics, Wood Chemistry, Mathematics and Mechanics. The courses consist of lectures, laboratory and other practical classes. The main goal of these classes is to give a student a good knowledge of wood properties in order to understand wood processing technologies and behaviour of wood in service conditions.
Recently, researchers of the Department work on the following research projects:
 
Progressive modifications of the wood surface, film-forming materials and their interactions at the phase interface. APVV-16.0177, 2017 – 2021.
Surface modification of wood and coating materials in order to improve stability of the wood – coating material system. VEGA  1/0822/17, 2017 – 2019.
 Moreover, we participate in several other research projects recently running at the Technical University in Zvolen.
History and the present of Dept. of Wood Science
The Department of Wood Science was established in 1961 and it was an independent department led by prof. Imrich Janota (1961-1974), prof. Dušan Chovanec (1974-1975) and prof. Ladislav Regináč. In 1975, the department jointed another one into the Department of Wood Science and Mechanical Technology. It was led by prof. Jozef Palovič (1981-1987) and prof. Dionýz Horský (1987-1990).
In 1990 an independent department of Wood Science was established again and it was formed and led by prof. Igor Čunderlík (1990-1991), prof. Alexander Požgaj (1991-1996), prof. Stanislav Kurjatko (1997-2006), prof. Ján Dubovský (2006-2010) and prof. Marian Babiak (2010-2015). Since 2015, Dr. Rastislav Lagaňa has become the head of the department.
Since 1990, after establishment of new faculties at the Technical University in Zvolen, the educational tasks expanded. In the recent time, faculty members of the Department guarantee 18 courses for three faculties of the TU in Zvolen, including four study subjects for PhD study.
<! -- // row inner -->